Your Pet's Favorite Veterinarian in Memphis
Welcome to Berclair Animal Hospital P.C., a full-service veterinary clinic serving Berclair and the surrounding Memphis, TN, area. Conveniently located in Memphis, our animal clinic provides emergency care, dental, surgical, and general health support, as well as regular wellness checkups.
Our clinic has been providing comprehensive healthcare to animals of all shapes and sizes for over 60 years. We specialize in caring for dogs, cats, birds, reptiles, rabbits, and pocket pets, offering preventative care, nutritional support, and urgent care.
Our experienced veterinarians, Dr. Steve Snow and Dr. James Nation, along with our team of highly trained technicians, provide the best quality pet care in Memphis and the surrounding area. Berclair Animal Hospital P.C. is a comfortable, family-friendly environment, offering a safe and calm place for your pet and family alike. It will only take one visit, and we will quickly become your pet's favorite veterinarian in Memphis.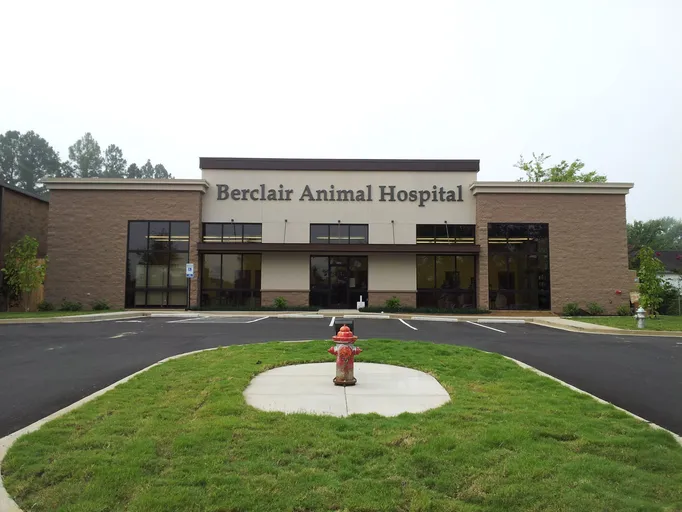 Services You Can Trust
In addition to emergency care, Berclair Animal Hospital P.C. offers a wide range of medical and dental services. We encourage annual wellness exams to monitor your pet's nutritional and physical health. Wellness exams also provide early detection of health conditions, allowing us to treat and prevent any major future illness or health issues.
Our services extend even further to include grooming, boarding, medication refills, vaccines, and dental work. For small animals and exotic pets, we specialize in dermatology, gastroenterology, endocrine diseases, and internal medicine.
Our Memphis veterinarian is committed to providing the highest quality care using innovative techniques and state-of-the-art technology. Our comprehensive health services give Berclair and the surrounding communities access to ultrasound, digital x-ray, lab work, and other diagnostic capabilities.
Daily Boarding and Daycare
As animal lovers, we seek to provide every level of care your animal could need. That includes offering a safe and fun place for your pet to stay when the family is away! We ensure your pet has the best quality of life available, from good food and healthcare to comfortable grooming and safe socialization with other animals. Ask us about our grooming, boarding, and daycare services today!
Contact Us for Your Next Appointment
Berclair Animal Hospital P.C. is proud to serve the animals and pet owners of Memphis, TN. To learn more about our services or schedule an appointment, contact our team today. Let us know how we can best serve you and your pet.
For emergencies, call us at (901) 685-8204 so we can provide immediate assistance.